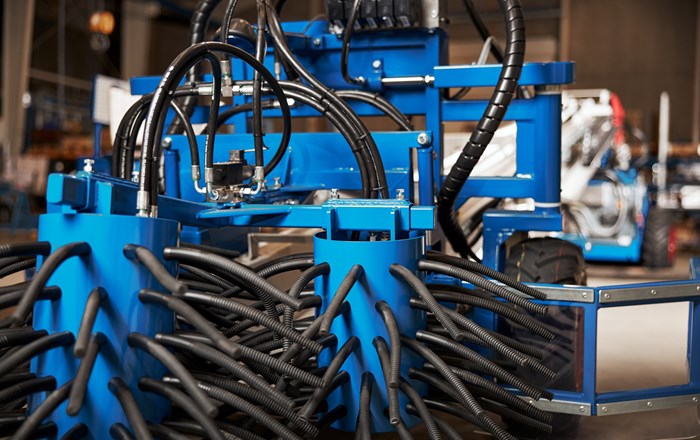 The principal structure
The principal structure of the machine consists of a collectinghead system, operated by hydraulics. The conveyer is adjustable up to 21 or 24 metres and the central unit comes with four-wheel drive.
The carrier system is telescopic and the loading platform turns the containers around. There are three varieties for three different types of containers.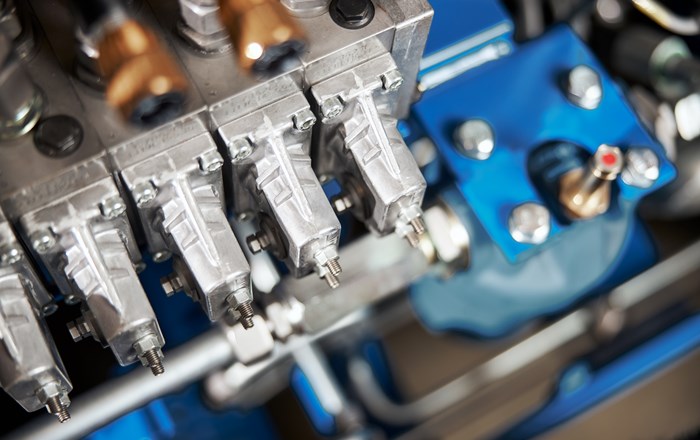 The collector
The collector consists of three barrel-like drums that rotate against one another. These drums are hydraulically driven and steered by the control-unit.
The surface of the drums is covered with long flexible rubberfingers which lift the broilers very gently onto the collector, and then further onto the conveyor.
This conveyor-belt brings the broilers into the containers which are positioned on the rotating loading-platform.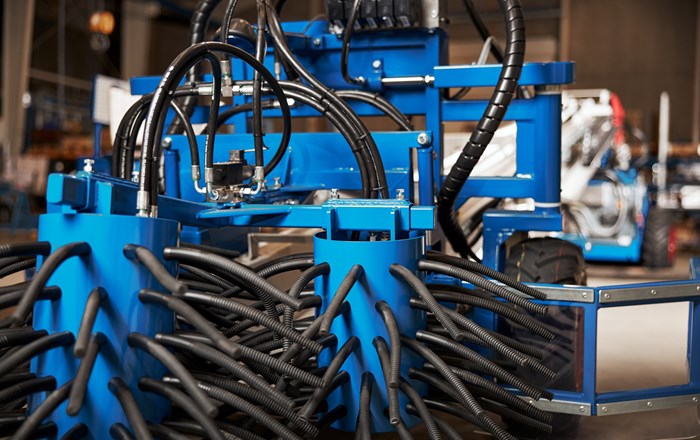 The conveyor-belt
The conveyor-belt is very flexible in the sense that it fits many different types of containers such as Linco Load, Maxi Load, Storck System, Anglia Autoflow and Larco.
A fork-lift truck loads the containers onto the waiting truck.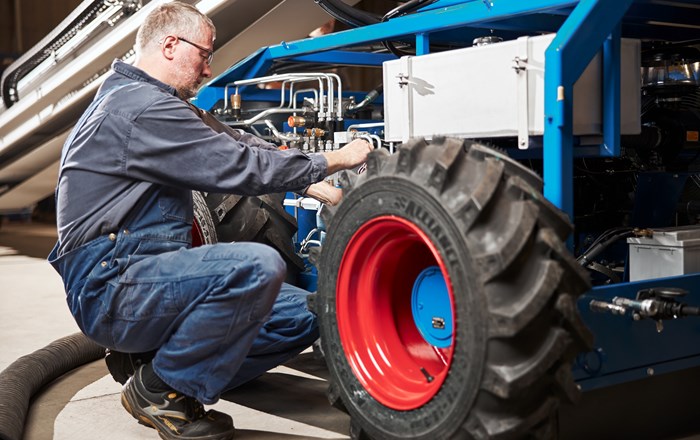 Overall this gives the user a number of advantages
Minimum losses due to the extremely careful method of catching broilers
Avoiding stress at the loading
Broilers do not try to escape or hide in corners and as a result there are very little losses at the slaughterhouse
Great efficiency: 8.000 to 9.000 broilers handled per hour
Improved quality at the loading of the containers
Reduction of labour cost. Only three people are needed for the process
One person is enough to capture the chickens.